The coronavirus mandated quarantines and stay at home orders is affecting us all worldwide. Collision repair shops are considered essential businesses therefore, Cherry Hill Collision is currently open and serving our community. But if you find yourself in a collision right now, how do you choose where to take your car?
With these uncertain times, there is a newfound support for small, local businesses which has brought a sense of comfort and unity. Not to mention, local businesses offer a more personal experience while providing employment which is what we all need right now. Your dollar spent at the small business will go much further than if spent at a large high production chain.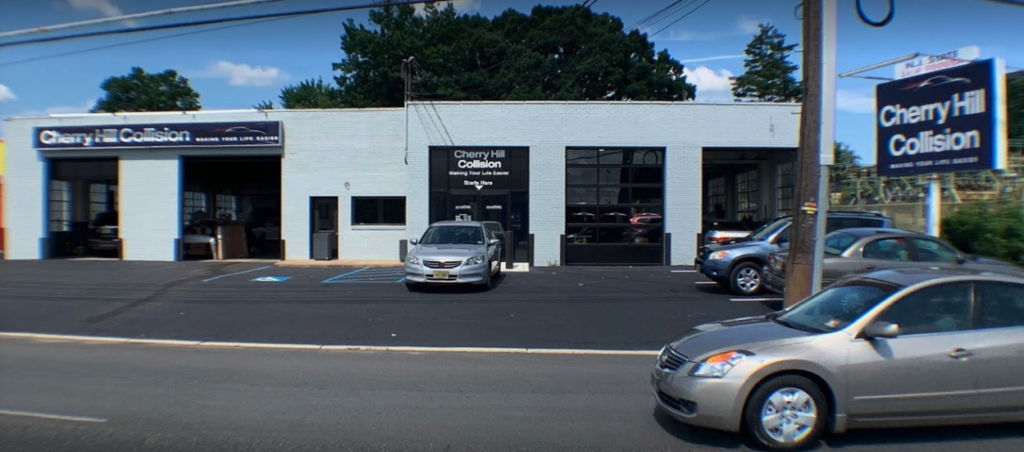 How do you choose what body shop to use in Cherry Hill?
When it comes to choosing an independently owned and operated shop versus a national chain, the same question should be asked: Do they perform the safest most complete repair while getting my car back to pre-loss condition?
The answer is, not all shops are created equal when it comes to proper, safe repairs.
Most newer vehicles built in the last decade are equipped with the latest safety technologies (also called Advanced Driver-Assistance Systems, or ADAS). There are numerous sensors placed strategically around your vehicle that communicate to computers and other parts of your car. This is making collision repair more time consuming and expensive.
In order for a collision repair technician to know how to properly repair your specific car they need to look up the manufacturer guidelines. The Original Equipment Manufacturer (OEM) guidelines are updated constantly with every new make, model produced with varying features. This requires a body shop technician constantly refer to them before starting any repair.
Unfortunately, not all body shops will do this in an effort to save time which could put you at risk in the event of another accident. National body shop chains or high production shops are notorious for cutting corners such as these.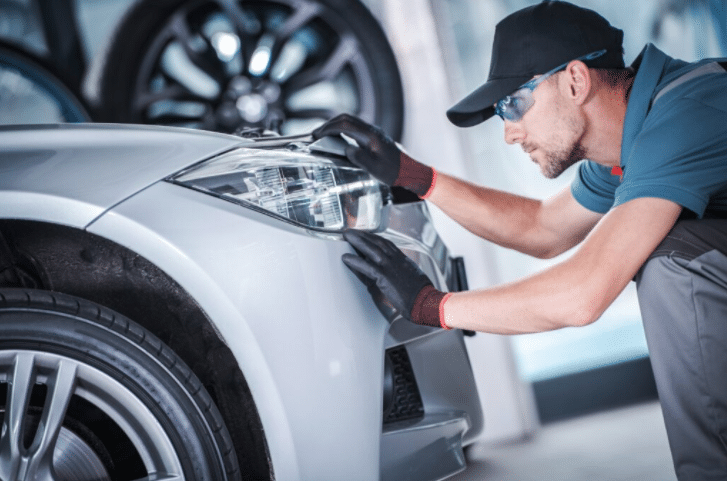 Faster and cheaper repairs do not always mean better
Oftentimes, people will get lured into using a high production chain because they will quote a faster turn around time and a repair estimate hundreds of dollars cheaper than the local shop. While the cheaper price and having your car back sooner might sound appealing, this also means there are more than likely sloppy and unsafe repairs.
Despite your car looking completely fixed on the outside, there are serious flaws hiding beneath the surface that could seriously increase your safety risks. Many times these body shop chains simply fix what they see or just how they always have rather than refer to OEM guidelines. Re-calibrations and scanning might get missed which means your car may not be back to the way it should be.
Unfortunately, here at Statesville Collision Center we have gotten cars in the shop that have had previously done and extremely unsafe repairs at one of these national chain body shops. We find that sometimes we have to declare the vehicle a total loss or the repair bill is much more expensive in order to fix the previously performed poor repairs.
All that we care about is your safety and we will not let you back on the road driving an unsafe vehicle.
Know the right questions to ask
In order to identify if a shop is thorough and will repair your vehicle correctly, you should ask them a series of questions such as: Do all of your repair technicians follow the latest OEM procedures? How up to date are your technicians when it comes to their training? How often do you refer to the manufacturer guidelines?
A good collision repair center will be willing and happy to assist you and walk you through the process while answering any and all questions you may have.
Cherry Hill Collision will always advocate for your best interests and try to make the collision repair process as seamless as possible for you. We want our customers to know that the safety of both our staff and customers are our top priority during COVID-19. We are disinfecting cars upon intake and prior to returning to our customers. We will continue to use a no contact intake procedure to protect both our staff and customers. 
We are still open and operating and appreciate the continued support.
We are in this together and we are here to help any way we can. Please do not hesitate to contact us with questions or concerns.